I just finished a build for a client. The client wanted a gaming computer,

and

also wanted to be able to play Fallout 4 at a good resolution at 60 FPS. The budget was $600 including Windows 10. I came in under budget with just about the same

performance at $560

. I was able to give the client a good gaming computer that would be able to run almost any title at 1920 x 1080 resolution, medium to low graphics. Here is the build:
Every part is from Newegg.com and links are at the bottom!
Starting off with the case, I went with a red theme with this build but you can swap the case and ram to be blue so you have that option and it is for the same price. I went with a case from

DIYPC the Solo-T1-R edition (the t1-BK is the blue one for anyone who is curious). It comes with 2 USB 2.0 ports and a USB 3.0 port. I was

pleasantly

surprised that it supported USB 3.0 at only $28.89 with $6 shipping. There is quite a lot of room in the case and it has a nice gamer appeal.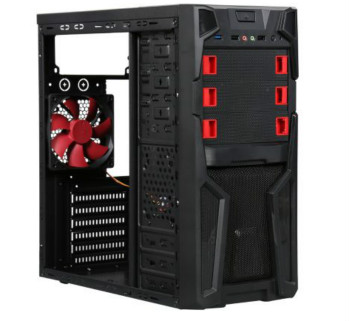 For the processor I went with the AMD Athlon X4 860k black edition. This quad-core cpu clocked at 3.7GHz is fast enough for gaming but if you want to run multiple intense programs in the background while you game, you will notice a difference. It only has 4mb of cache so don't expect it to act like an I5 but it is really good for the price. It is $70.99 and for that price, you can't beat it! I wish I knew the truth about AMD processors before I got my I7-2600, for the same price I could have gotten an 8 core AMD processor with 12mb of cache. AMD processors are a good budget part that still pack a huge punch! My only complaint is that the pre-installed thermal paste was junk, I had to take it off and use my own Antec thermal paste and brought the temperatures back to normal.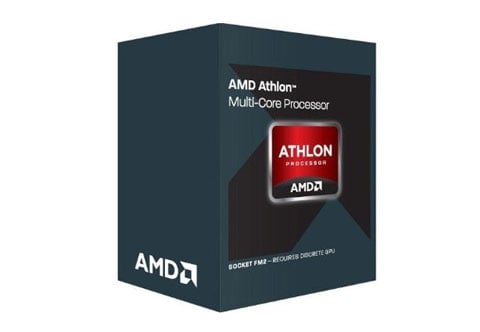 For the motherboard I went with the
GIGABYTE GA-F2A88XM-HD3. It supports USB 3.0 so the port does not go to waste on the case, it also has 2 USB 3.0 ports and 4 USB 2.0 ports. It is good for this build because it is cheap but you can go with several different boards for the price. It has a PCI Express 3.0 x 16, PCI Express 2.0 x 16, PCI Express 1.0, and a PCI slot. It gives plenty of room to expand but still not overkill and for $62.99 it is a steal! It is a micro-ATX board so it only has 2 slots for RAM, but 2 sticks will be plenty for this gaming PC.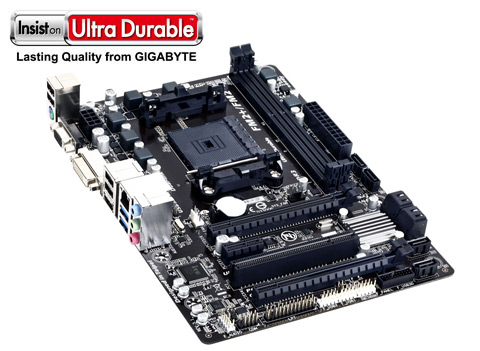 For RAM I went with two sticks of 4GB in dual channel. With only 2 slots on the motherboard it is best to go with a kit in dual channel. It is fast ram, DDR3 1866. It is plenty for this build, it also matched the red on the case.
For the graphics card I went with the FXF R7 370 with 2GB 256-Bit GDDR5 RAM. It is DirectX 12 ready. The core clock is 995MHz which is not bad but it can be overclocked. It has plenty of ram for any game and for Fallout 4 which wants 4GB, the 2GB 256-Bit 5600MHz RAM helps close the gap. For $124.99 it is a good intro gaming graphics card.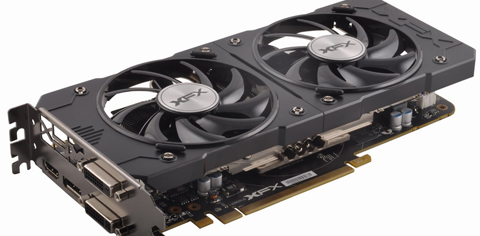 The Power supply is an EVGA 500W and is 80 plus bronze certified active PFC continuous. It has every connector for just about any configuration, plenty of molex connectors along with 6 SATA connections. I wish I could have got a modular power supply but in the case you have plenty of room to route cables in the back. For $39.99 it is a reliable power supply that I would put into my personal system if it came in a 750W.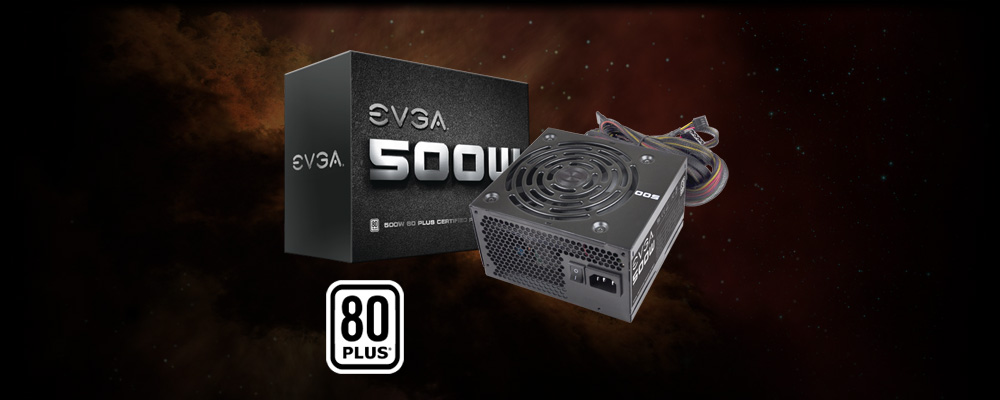 For the hard drive I went with a 500GB Seagate Barracuda running at 7200 RPM. The motherboard has 6.0GB/s connections on every SATA port so read and write time is fast. The only other option I would go with is a 500GB WD Blue drive which is a couple dollars more but the budget was $560. For $45.99 it is a good, reliable HDD.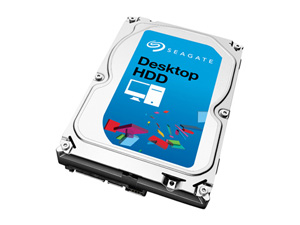 For the disk drive I went with an LG internal 24x super multi, it is a reader and writer. Not much else can be said, it is a good drive for $19.99.
The OS I went with is Windows 10, shocker. If you have followed my blog for any length of time I have been anticipating Windows 10 and I have several walkthroughs. If you want to save $99.99 then go with Linux, specifically Ubuntu.
Benchmarks:
Here are some benchmarks on 3 games on 1080p with medium to low settings:
Counter Strike Global Offensive - 125
frames per second on average
Dishonored - 90 frames per second on average
Fallout 4 - 58
frames per second on average
Links to parts:
Here are the links to every part:
CPU
Motherboard
RAM
Graphics Card
Power Supply
Hard Drive
Disk Drive
Case
Windows 10
If you have any questions feel free to leave a comment! Come back for more budget builds!
*All graphics are taken from

N

ewegg.com